Commercial A/C and Refrigeration Services
For our commercial customers, Durham & Sons offers a wide range of services, working on all types of commercial equipment. We service all of Brevard County, and North Indian River County, for your convenience.
We offer service agreements that are designed to suit your business, whether it's monthly, bi-monthly, quarterly or even semi-annual maintenance contracts. Many commercial building owners require their tenants to maintain their air conditioning systems through preventative maintenance agreements with a licensed contractor. We have a large commercial customer base, servicing restaurants, health care facilities, hotels, retail stores. Our agreements are open ended, meaning you can cancel it at any time if you are not satisfied with our services.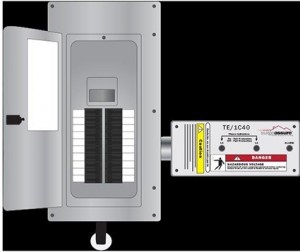 Regular maintenance is critical for commercial customers. It's also important to inspect your electrical systems on a regular basis. For example, kitchen equipment that is plugged and unplugged in to a receptacle frequently can cause damage to the receptacle, and eventually can cause a fire. Electrical panels should be inspected on a regular basis as well, checking for breakers that trip too easily, or heat up. This can create a dangerous situation.
Regular inspection and maintenance can prevent not only failures, but possible disasters. The old adage "a stitch in time saves nine" is never more applicable than the normally neglected a/c system. This happens because all you see is the outside of you're a/c, but inside is where all the problems occur.
Tired of waiting for somebody to show up, or call you back, from one of those big chain companies? Call us today, for service today!